An employer's guide to contract engineering
Embedded Expertise, Published: August 29, 2019 - Updated: August 30, 2022
Having a better grasp on the contract engineering possibilities within the Australian landscape can help you open doors to business growth opportunities you would not have considered otherwise.

Gone are the days when Australian employees take an entry level job at a company and stay there until retirement. An increasing number of people in the modern workforce are choosing to work in an entirely different way — untethered, open-ended and in control of their career trajectory.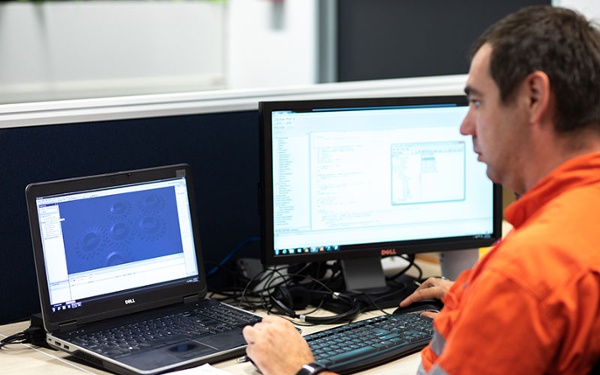 The rise of the contractor: the Australian Bureau of Statistics estimates up to 20 percent of the workforce is engaged in non-standard work arrangements.

This has given rise to an alternative style of working that remains independent of the traditional permanent workforce with an employer. This multi-channel workforce consists of casual workers, freelancers and contractors who work with existing permanent employees to build and strengthen the capabilities of many different companies.

This rising trend has led to a transformation of the existing labour market. The Australian Bureau of Statistics reports that a growing proportion of the workforce is engaging in non-standard work arrangements with professionals operating as independent contractors or consultants among the fastest growing group.

The construction industry has the highest proportion of contractors, comprising of 27 per cent of contract workers. This isn't unique to engineering and construction arenas though as the tech titans are moving that way too, with even Google hiring more contractors in the last few years than in its entire history.

Australian employers are also taking advantage of the many benefits of incorporating contract engineering into their staffing model. According to a recently published guide, 23 per cent of Australian employers say they now employ temporary or contract staff regularly with another 44 per cent using them for special projects or workloads.

Contract engineering job roles may include engineers, project managers, and technical staff positions in several industries such as:
• mining
• utilities
• transport
• energy
• water
• manufacturing
• and defence.


What employers need to know about contract engineering
Unlike traditional employees who work for someone else or in someone else's business, engineering contractors run their own business and sell their services to others. They are hired for set periods to do a task or tasks based on certain terms within a contract, usually the lifespan of a project.

Contract engineering can often fall under a different set of workplace rights and protections to traditional employees. The rights and entitlements of independent contractors are protected by the Independent Contractors Act 2006 and the Fair Work Act 2009. This makes it important for businesses to consider several factors before hiring a contractor, to ensure that they are hiring the best talent and right fit available.
Here are some of the practical points you should think about when hiring contractors:

• be sure to check their references, even though it's tempting to skip
• interview carefully and check for skills, experience, attitude and ability
• use video conferencing if you have to hire someone remotely
• try to include the contractor in meetings, emails and other operational tasks
• get everything in writing including contracts, service agreement, NDAs, schedules, and any other documents.
The demand for contractors

With Australia's five core sectors: mining, trade, healthcare, engineering and technology experiencing significant growth with no signs of slowing down, the demand for contract engineering staff will only increase and be seen as favourable for both contractor and employer.

Businesses need to find effective ways to attract and retain the very best talent for their projects, which is where an industry proficient technical resourcing expert comes in handy.

This recently worked well for a client of ours in the food and beverage sector who had a highly skilled Engineering team but lacked a suitably experienced Project Director. We were engaged in that instance to provide that level of expertise and provided a variety of options to suit their budget and desirable outcome.
Contract engineering: the benefits for employers

The benefits of hiring contract engineering staff are quite significant for any organisation. Not only do they help businesses respond to their talent needs quickly and efficiently but they also help you save money and maximise potential by providing highly skilled experts for individual projects. That saves you having to build out and expand the expertise in a particular arena or arm of your business but more effortlessly, you can bring in a project based engineer or employee. This is a much more cost effective and efficient way to undertake projects of any size and capabilities.

Just like the philosophies of hiring experts at Facebook and Alphabet report, 'Another reason is a need for temporary workers when there is a sudden spike in workload or to cover for an employee who is on leave.'

Other benefits of hiring contract engineering staff include:

1. Flexibility
Contractors allow businesses to ramp up and scale down production depending on projects and workplace needs.

2. Talent
Contractors supply businesses with a wealth of experience gathered over many years on demand, limiting the need for extensive recruitment drives.

3. Testing
Contract workers provide a testing phase for organisational needs, giving management insight into which roles will be crucial as the business moves forward.

4. Cost factors
They help business owners save money in the long run as they are not responsible for their employment and miscellaneous costs like sick leave, holiday pay, leave loading and company bonuses etc.
Overcoming contract engineering hurdles

The primary hurdle for businesses who wish to hire contract engineering and project management staff is finding the right talent for their needs. This is where a specialist resourcing and contract solution company can fulfil an important function by providing an extensive catalogue of professionally vetted candidates to choose from. We can also handle other important factors like contractor insurance and payroll systems, as well as industry advice and support.

If you've been having a hard time hiring the right contract engineering staff, consider engaging a reputable technical resourcing expert, such as Embedded Expertise. With over twenty years in the industry, we'll find your perfect fit.
Need an expert fast? Let us do the technical resourcing for you: