Making contract work a success: planning ahead for the end of a contract.
Embedded Expertise, Published: December 17, 2020 - Updated: August 29, 2022
The end of a temporary work arrangement is an important time to evaluate a role and make decisions about future engagements. Careful planning is the key to ensuring that both management and contract workers have the space to negotiate an extension or complete their contract successfully.
In our previous blogs, we outlined setting expectations in the first days of a new contract and building relationships as a contract progresses.
To complete the series, we'll look at how to approach the end of a contract.
In this series, you'll notice contractors are referred to as 'experts' – this is a reflection of the value Embedded Expertise places on the technical knowledge contract workers bring to their roles.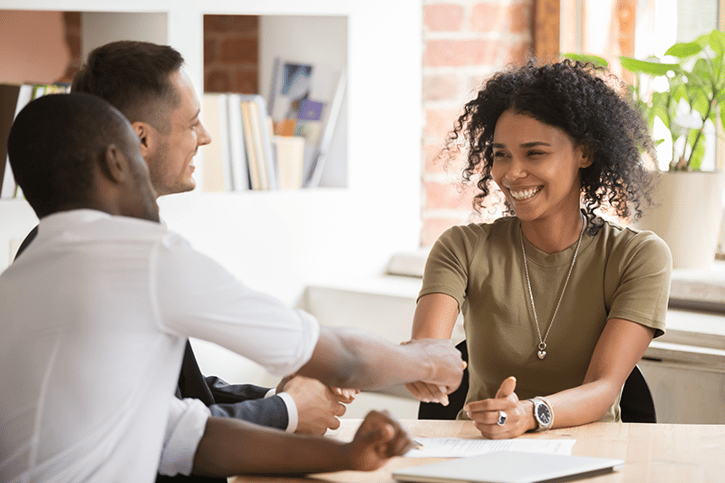 For contract workers:
Invite a new perspective
As the end of a contract approaches it's common to find yourself at capacity with the finalisation of the project. With your attention fixed on delivering for the team you're in, it can be easy for the final days of a contract to creep up on you.
However, it's crucial that you plan ahead to allow for the opportunity to negotiate as your contract ends. One of the most frequent frustrations for management and experts I've encountered is experts being left with an expired contract before a renewal can be finalised.
This is when an understanding of the organisation's purchase order process can be helpful. The wheels often turn slowly and you don't want to be left without a timely renewal offer.
If you are enjoying your role and you would like to continue the work it's important to start discussions around a contract extension early. For a 6-month contract, I would recommend starting the conversation a month out from your final day (this can be scaled to suit your contract length).
The end of a contract is also a time when you can lean on your network to seek out new opportunities. If a line manager is not confident of a contract extension then other contacts in the organisation may be able to identify another role.
Due to lengthy onboarding processes, it can be highly advantageous to others in the same organisation to know there is someone becoming available who has already completed all the induction processes.
This is also where the mature network of Embedded Expertise and its sister companies Nukon, Skills Lab and SAGE Automation, all part of SAGE Group can be helpful. They can potentially have multiple contacts within the current company to introduce you to, as well as negotiate your rate of pay on your behalf.
Looking for a new contract? Great. The beauty of contract work is the ability to move on and have complete control of when and where your next role might be. There are a few things to consider, firstly leave on a high note so you can always return and/or use the client as a referee.
The technical field is a small world and you don't want to burn bridges in a closely connected industry. Even if your experience has been difficult it's important to work through the tensions and misunderstandings before leaving if possible, then you both leave on a positive note.
Embedded Expertise can work with you to update your CV, pull out the most relevant aspects of your role ready to start your next one. They can connect with their broad network to source your next most suitable position.
For management:
Invite a new perspective
In the throws of day to day operations, it can be easy to see experts come and go without formal processes. Other responsibilities can understandably distract from the opportunity to glean new insight into the strengths and weaknesses of your company's onboarding and internal processes.
Harnessing the fresh eyes of an expert can give visibility to pain points in your systems and the chance to eliminate ambiguity in your onboarding that you may not be aware of. An expert often comes to your team with a wealth of first-hand experience with the innovation of your market peers. This presents an opportunity for you to tap into this knowledge and use it to enhance your own processes.
An exit interview with an expert is a valuable opportunity to make sure as much of their knowledge as possible stays within your organisation when they move on. Make sure you have accounted for handover to your current team and you have up-to-date contact details for the expert so that they can be reached if required.
The end of a contract presents the opportunity to be a positive experience for both experts and management. Clear communication well in advance of the final day creates the best conditions for negotiations and the transfer of valuable knowledge from the expert to management and the wider organisation.
For specific advice on navigating contract work arrangements book a phone chat with the experts at Embedded Expertise today.