The future energy skills requirement in Australia
Embedded Expertise, Published: February 4, 2020 - Updated: August 22, 2022
Australia is on the brink of a significant energy transition. With poor grid reliability, astronomical costs and adverse effects on the environment, existing methods of energy will step aside for renewables including wind, solar, biomass and geothermal. This shift in the landscape also means that large energy users are rapidly becoming savvy about energy usage and the fundamental role that renewables play.
For Australia to meet the demand and implications of this transition, a whole new range of skillsets need to be developed and fostered. Particularly, as organisations will begin to take ownership of their own energy generation and storage through distributed energy resources which will require a very specialised set of skills.
In 2016, Energy Skills Queensland published a paper on the changing energy workforce, stating:
'Successful industry change depends on skilled labour, and a correct assessment of the workforce implications of impending change can help ensure a properly skilled workforce is available when needed.
"Given the long lead times and highly skilled nature of the electricity workforce, combined with the importance of a reliable power supply to the national economy, understanding these skill needs is of even higher significance for the electricity industry, its stakeholders and state and federal governments.'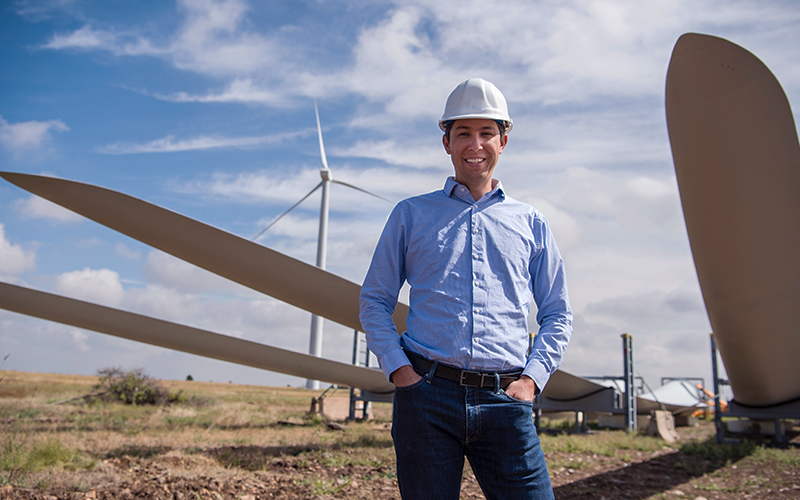 What kind of future energy skills will the industry need to keep up with demand?
Unsurprisingly, employment in the renewable energy industry is projected to increase from 8.1 million in 2015 to over 24 million or three times that by 2030. This industry is currently split into five sectors each with its own occupational future energy skills gaps.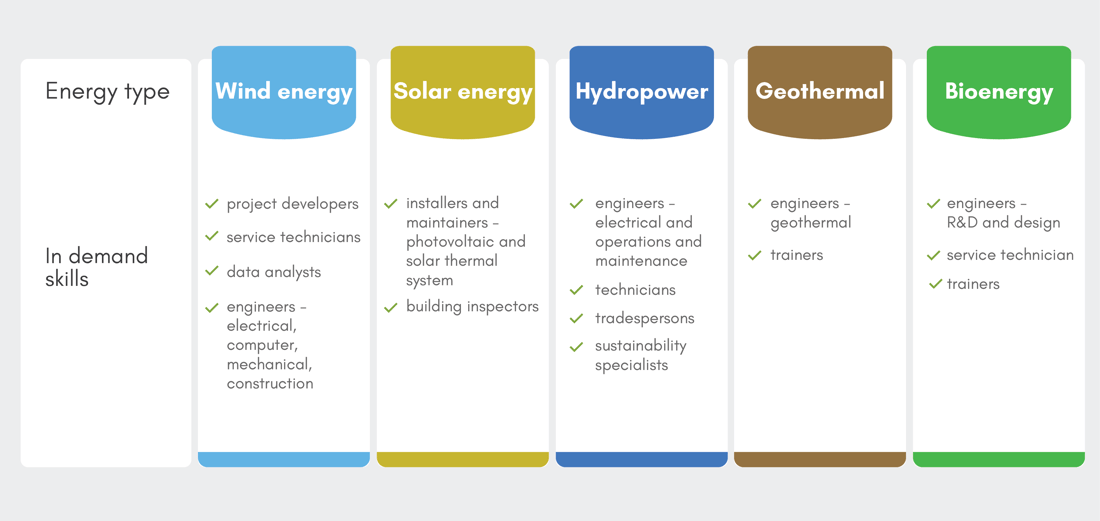 Source: Keeping up with the energy transition: Addressing the skills gap
This new energy frontier means companies must learn how to design, engineer, commission and manage smart energy systems for a range of generating sources such as wind, hydro, and solar and understand grid connection, energy control systems and regulatory requirements. In addition, more and more organisations are starting to bring onsite or 'behind-the-meter' energy assets and grid operators are looking to streamline energy transmission with industry 4.0 technologies.
The talent pool of experienced engineers in this area is extremely small and in order to leverage the returns renewables have to offer, employers are increasingly turning to project-based employment models to fill the skills gap.
This model is largely comprised of contract engineers with the necessary future energy skills to fill up vital non-permanent positions and help businesses adjust to the new energy systems.
Whilst this concept has benefits for the business and the industry as a whole, the skills and expertise need to be introduced. This is another area in which contract engineers and project managers can address the knowledge gap that may not exist in an internal team.
How can contract engineers best prepare themselves?
The great energy transition has opened up new opportunities for contractors who have the right engineering skills to position themselves to fill highly specialised positions. Knowledge and skills in Industry 4.0 technologies are going to be key to addressing how individual organisations fit into the transition landscape.
Developing the necessary qualifications and continuous upskilling and gathering a variety of experiences, for the digitally enabled workforce will ensure that your services will still be in demand for many years to come.