The utility skills shortage | engineering recruitment
Embedded Expertise, Published: March 5, 2020 - Updated: August 30, 2022
Overcoming the utilities industry skills shortage with contract engineering
The Australian utilities industry is facing an unprecedented period of transformation. According to the National Industry Insights, employment in the utilities industry (water supply, sewerage and drainage, electricity and gas, energy) has grown significantly since the 2000s and will increase steadily up to 2023 and beyond.
However, with this growth comes a number of challenges such as an ageing workforce and an engineering skills shortage.
Although this emergence of skills shortages in Australia has affected almost every industry, it is more pressing in the utility industry which plays a vital role in servicing Australia's growing population.
"Demand for additional employees in the urban water industry is expected to rise by over 7 per cent in the next 10 years," says Ross Young, Executive Director, Water Services Association of Australia.
"When we couple this demand with the 37 per cent of current employees forecast to leave the sector over this period, we find that the water utilities sector alone will experience a shortage of more than 8,600 skilled workers in the next decade."
The third annual Global Energy Talent Index (GETI) report, indicated that "48 per cent of power professionals are concerned about an impending talent emergency, with 32 per cent believing the crisis to have already hit the sector and 38 per cent reporting that their company had been affected by skills shortages."
The problem lies in the availability of experienced or qualified candidates, as this shortage does not automatically mean that every job seeker will readily find employment. This has created a limited talent pool of professionals that companies can choose from which has, in turn, driven up salaries, costing businesses more in the long run and affecting the bottom line.
Below are some effective solutions to the utilities industry skills shortage in Australia.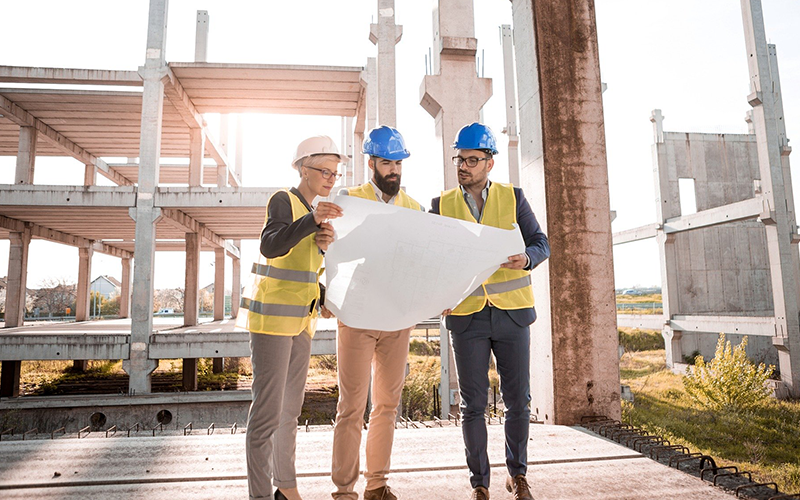 1. Contract engineering
To make up for skills shortages, companies in the utilities sector are hiring contract engineers to fill up vital non-permanent positions. Unlike traditional employees, contractors sell their services to others and are hired for set periods to complete projects or tasks based on certain terms within a contract.
A growing number of professionals are choosing to join this multi-channel workforce because it gives them greater flexibility and sense of control of their careers. The Australian Bureau of Statistics reports that up to growing proportion of the workforce is engaging in these progressive and effective work arrangements.
However, the process of finding and hiring contract engineers is easier said than done. The major hindrance to the adoption of contract recruitment is the problem of finding the right contract engineers with the necessary qualities.
Engineering contractors are untethered so getting a hold of the right one for your exact project can be difficult. Technical resourcing companies can optimise the engineering staffing process by drawing from their pool of professionals operating as independent contractors or consultants.
2. Worker incentives
To reduce the number of employees forecast to leave the utilities sector, businesses can implement incentives to discourage them from leaving. For instance, you can keep retirement age staff around for longer by promising more flexible conditions or part-time hours. We're also seeing major utilities invest in upskilling and graduate programs to rapidly fill the skills gap.
33 per cent of Australian workers have stated that perks that contribute to better work life balance are most valued. Some of the largest companies in the world offer a variety of employee incentives that range from play rooms to onsite yoga classes.
Additionally, it's been shown that workers of today '…most want to work for an organization with a "powerful social conscious."
3. True inclusion and diversity
The broad and long lasting benefits of true inclusion and diversity can have great positive outcomes, both financially and ethically, for a business. Employees that feel truly needed and part of an innovative and inclusive workplace are more likely to be productive and remain longer at a company.
According to recent research, "…employees working in an inclusive team are 19 times more likely to be very satisfied with their job… and… 4 times more likely to stay with their employer over the coming year."
A technical resourcing expert can help your organisation access a wider range of people to contribute to your team.
4. Training and upskilling
One of the major challenges facing the utilities industry is associated with today's changing technology. Advancements in automation, artificial intelligence and data analysis to name a few, have necessitated employee training and upskilling to bridge the skill gaps in the industry and '…ensuring the specific skills of [your] team align with [your] current and future technology.'
If you want to retain your current staff, consider technology upskilling or conducting a future skills assessment to ensure your team can meet future demand.
For major talent gaps, hiring contract engineers is the way to go because often they come equipped with deeper knowledge and skills in this arena.
To tackle this skills shortage head on in your organisation, book a phone chat with the experts at Embedded Expertise today.