5 essential skills all industrial automation engineers need
Embedded Expertise, Published: October 22, 2019 - Updated: August 30, 2022
Although there are many industries you can choose to work in as a contract engineer, most industrial companies look for similar requirements, skills and qualifications in candidates. But even with all your qualifications, it's difficult to know what will catch a hiring manager's eye in 2019 and beyond.

According to a recent AAGE Employer Survey , most businesses in Australia primarily seek people who possess important employability skills such as communication, teamwork and interpersonal skills.

And these ever important soft skills are increasingly becoming more valued and will help you stand out from the crowd as a contract engineer.

Here are five essential skills that cannot be overlooked when you are positioning yourself to a potential hirer.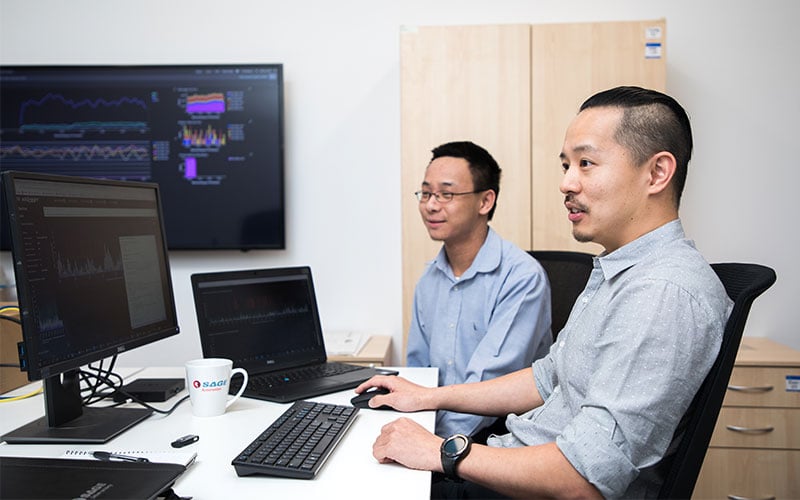 Standing out from the crowd: Soft skills such as communication, teamwork and interpersonal skills, are becoming more and more valued among engineering recruiters.

1. Strong IT skills and technical experience

With the rise of automation, control and process operations in engineering, most employers are actively looking for contract engineers who have experience controlling, implementing and commissioning modern industrial systems.

Employers in the engineering field favour candidates who have extensive experience and are highly proficient in programming and troubleshooting major brands of industrial equipment and/or software and PLC systems.
Some most widely used systems include:

• Citect
• ClearSCADA
• Ignition
• WinCC
• iFIX
• Cimplicity
• and FactoryTalk ViewSE.

In many industrial industries, there is a clear trend towards IT and Operational Technology (OT) convergence and most companies have one central IT department separate to engineering and operational work. Which means that having those additional IT and SCADA skills in the operations team, is highly desirable.

Similarly, IT professionals will increasingly need to understand control system concepts as well as how they relate with critical IT infrastructure.

2. Data management experience
Most engineering practices and projects require lots of time sensitive data from different sources. Acquiring, managing and analysing this can be extremely challenging, making contract engineers with specialist project experience across the whole IT area including data management systems like the OSI PI invaluable.

Having useful specialist project experience can set you apart from the crowd but having the ability to transform operational data into actionable insights that promote business transformation will make you more appealing to employers across the engineering field today.

3. Teamwork skills
It is rare to see one engineer solving a problem by themselves. Engineers commonly work in teams to hash out ideas with each other until they come up with a viable solution.

Employers highly value the ability to work positively with stakeholders and other team members and are continually looking for candidates who can make the transition to a new team stress free. This may require you being super flexible with others, developing rapport, influence and respect for the opinions of others and negotiation skills in the workplace. Upskilling in communication and interpersonal relations may not be the first thing on your mind when considering being a standout engineering candidate but it will certainly set you apart from others, who have often tended towards being more introverted with individual based working styles.

Don't forget to ensure you demonstrate this ability with an example in your application or CV. This will not only help resourcing experts pick out which opportunities are right for you but will impress any potential employer.

4. People skills
The modern engineering workplace requires more than strictly technical skills. Most employers look for a combination of technical and people skills in their new hires. Interpersonal skills — widely known as soft skills— can be defined as personal attributes that someone possesses that enables them to interact effectively and harmoniously with other people.

Engineering is now recognised as a 'soft skill' intensive occupation which is expected to account for 63 per cent of all Australian jobs by 2030.

Furthermore, the recruiting industry will see an increased focus on screening for people skills and the demands for these types of skills exceeds supply by up to 45 per cent.

Although commonly used in place of communication skills, interpersonal skills are more focused on a person's ability to work well with others while performing their job. These skills range from communication and listening to attitude and empathy.

5. Specialist experience in different fields
Contract engineers certainly need to be well grounded in their core fields of expertise. However, some industry-specific contract engineering job roles require that candidates have an in depth & ;knowledge of the industry, subindustry, products and services that the employer offers, such as mining and resources, utilities, manufacturing, defence and food and beverage.

Our reliable talent team help connect candiates with exclusive contract opportunities. Get in touch and we'll do the same for you.